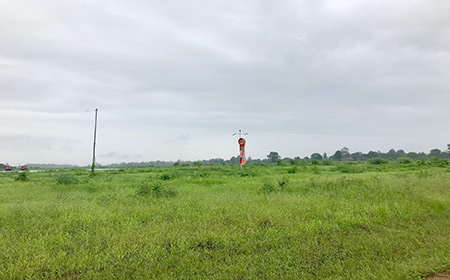 ITANAGAR, Sep 14: The Tezu airport in Lohit district is ready for commercial operation, but it has no takers so far. None of the commercial airlines have yet shown any interest in using the airport, which has the ability to handle ATR-72s with night landing capacity. The reason being cited...
WASHINGTON, Sep 14 (AFP): US President Donald Trump on Saturday confirmed that Hamza bin Laden, the son and designated heir of Al-Qaeda founder Osama bin Laden, was killed in a counter-terrorism operation along the Afghanistan-Pakistan border. US media reported in late July and early August, citing intelligence officials, that the...
Guwahati, Sept 14 (PTI): The Centre has withdrawn 10,000 paramilitary personnel deployed in Assam before the publication of the final National Register of Citizens (NRC), officials said on Saturday. The decision was taken as there has been no violence in Assam ever since the NRC, which validates bona fide Indian...
New Delhi, Sep 14 (PTI) Finance Minister Nirmala Sitharaman on Saturday announced an over Rs 70,000 crore package for the exports and real estate sectors, including setting up of a stressed asset fund, as the government continued with firefighting measures to pull the economy out of a six-year low...
Dharamsala, Sep 14 (PTI) Mahendra Singh Dhoni has always put the interest of Indian cricket in mind and is "on same page" with the team management as far as his international future is concerned, skipper Virat Kohli said on Saturday. On the eve of the T20 International series against South...