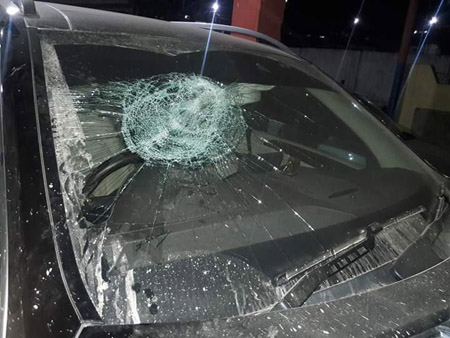 Staff Reporter
ITANAGAR, Apr 16: Former home minister and the National People's Party's MLA candidate for the Bameng assembly constituency in East Kameng district, Kumar Waii, has filed a police case against his opponent and BJP candidate Guruk Pordung at the police station in Seppa.
In his complaint, Waii held Pordung responsible for an attack on him and manhandling of his two personal security officers (PSO) on the evening of 11 April near Mebua, 8 kilometers off Seppa.
It was reported that a group of people had ambushed Waii's vehicle, then physically assaulted his PSOs and badly damaged his vehicle.
Waii's polling agents in Jomoh village have also filed a complaint against a group of people for allegedly damaging the electronic voting machine in Jomoh during polling day.
This daily did not receive a response from Pordung on the allegations.