Daily Archives: July 5, 2019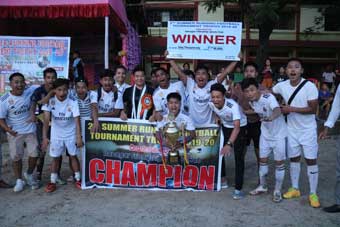 CHIMPU, Jul 4: DY Football Club (DYFC) lifted the second summer football trophy beating Champions FC 5-4 via shootout in the final at KV...
The state's lone commercial heliport at Naharlagun is facing threats from the high-rise buildings that are coming up in its vicinity. The situation is so...