ITANAGAR, Apr 29: The All Arunachal Pradesh Students' Union (AAPSU) claimed that the government-initiated smart classroom programme in the state is "the most unsuccessful scheme ever."
In a press communiqué on Sunday, the union said the programme is useless without proper electricity and WiFi facility, and suggested that the fund of Rs 35 crore sanctioned against it should instead be used for maintenance of schools.
The AAPSU made note of this and various other issues faced by government schools across the capital complex, Lohit, Namsai, Tezu and West Siang districts during a weeklong educational tour. The union said it found that many schools are functioning under miserable conditions and struggling with poor facilities.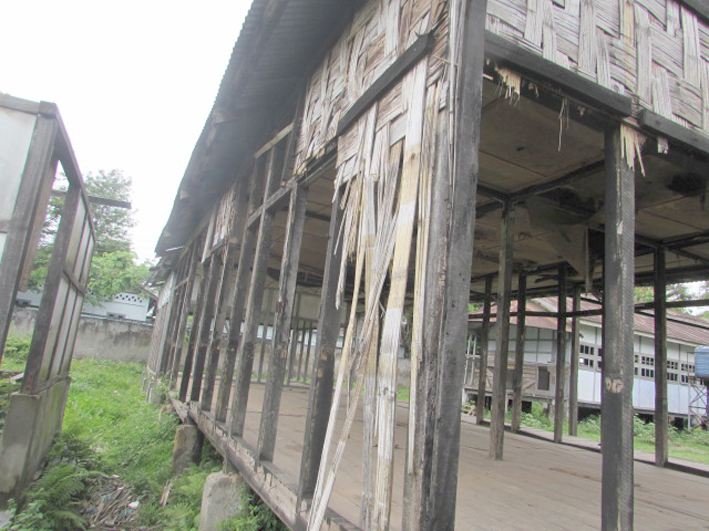 "School infrastructure, including midday meal kitchens, office buildings, all-weather classrooms, and sanitation and drinking water facilities are missing. Some schools have shared classrooms for lower sections due to unavailability of classrooms, while some classrooms have to be shifted during the rainy season because of leaky roofs," AAPSU vice president (protocol) Tayuk Sonam said.
"Here we talk about beti bachao, beti padhao, while the students do not have books to read and there are no washroom facilities for girls," Sonam said.
The union pointed out that the state has 5697 government schools, out of which 3318 schools are under the education department and 2379 schools are under the Sarva Shiksha Abhiyan.
"Almost all the schools are in the same condition. Forget about the condition of government schools in interior places, the condition in the state capital itself is a huge example," the AAPSU said.
In the recent budget proposal for 2018-19, the state government had allocated Rs 100 crore for maintenance of schools and colleges, including furniture and other such requirements, under the Chief Minister's Samast Shiksha Yojana, which means that a school is receiving a little above Rs 17 lakhs, and huge amounts are being sanctioned for unnecessary schemes, it said.
The AAPSU appealed to the state government to ensure maintenance of schools and supply of textbooks before the start of the new academic session.
It also suggested that the state government install the biometric system for employee attendance in all the government educational institutes to check and control the irregularity of teaching and non-teaching staffers and to ensure that no teacher is teaching on behalf of someone else.
The AAPSU team was led by Sonam, along with the union's education secretary Prem Tallang Comdir, spokesperson Tadar Takiang, and secretaries Marli Kamki (debate & symposium) and Lokam Tachok (social service).