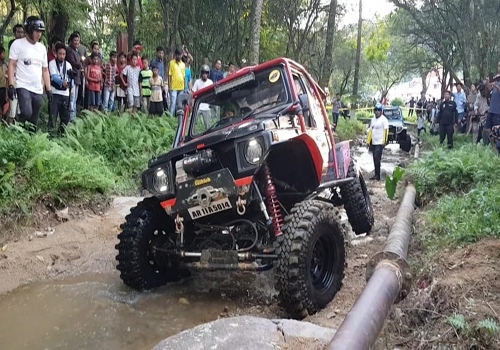 Staff Reporter ITANAGAR, Sep 22: 'Mayhem & Music', a daylong event to promote off-roading in the state, was held at IG Park here on Saturday with the MOCA (Manabhum Off-road Club of Arunachal) boys from Namsai displaying their off-roading skills. The organiser of the event, Abu Tayeng, informed that this was...
Islamabad, Sep 22 (PTI) India's decision to cancel the foreign minister-level meeting in New York was "arrogant", Pakistan Prime Minister Imran Khan said Saturday, asserting that he was "disappointed" by the New Delhi's "negative" response. India on Friday cited the "brutal" killing of three policemen in Jammu and Kashmir as...
Agartala, Sep 22 (PTI) A non-lethal weapon, which was snatched away by smugglers from a jawan in Sipahijala district, was returned Saturday following a commander level flag meeting by BSF and its Bangladesh counterpart -- Border Guards Bangladesh. The BSF said that two of its jawans on duty challenged a...
Washington, Sep 22 (PTI): India is among the only 14 countries to have made significant advancement in efforts to eliminate child labour in 2017, an official US report said Saturday. "In 2017, India made a significant advancement in efforts to eliminate the worst forms of child labour," the US Department...
Kolkata, Sep 22 (PTI) Englishman Steve Coppell, who has been roped in as ATK coach for the fifth Indian Super League season, is aware of the challenges the two-time former champions will face and said he's ready to be sacked if his team did not fare well. The Kolkata franchise...