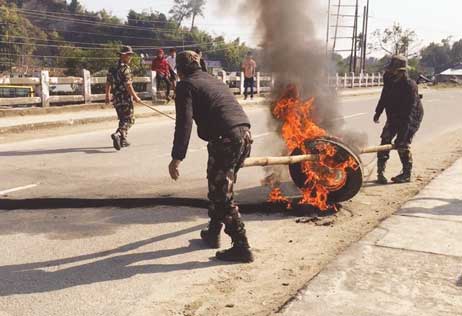 ITANAGAR, Feb 21: The police arrested 27 persons on Thursday for causing public nuisance and for attempting to disturb law and order in the twin cities of Naharlagun and Itanagar as several organisations called a bandh to protest granting of permanent resident certificates (PRC) to non-APSTs of Changlang and...
Beijing, Feb 19 (PTI): China on Tuesday urged restraint by India and Pakistan amid escalating tensions over the Pulwama terror attack and called on both the countries to peacefully resolve their issues through dialogue as soon as possible. On February 14, at least 40 Central Reserve Police Force (CRPF) personnel...
Guwahati, Feb 19 (PTI) Senior BJP leader and Assam Minister Himanta Biswa Sarma Tuesday said that there has been demographic changes in Kerala, West Bengal and Assam which has fuelled growth of fundamentalist forces in these states. "The future is dark" unless the people in these three states are aware...
New Delhi, Feb 19 (PTI) India Tuesday strongly rejected Pakistan Prime Minister Imran Khan's response to its allegations of Islamabad's involvement in the Pulwama attack, saying disclaiming its link with terrorist attacks is an oft-repeated excuse by the neighbouring country In a hard-hitting statement, the Ministry of External Affairs said...
Kolkata, Feb 19 (PTI) Dinesh Karthik has never "enjoyed setting goals" and would just like to put his best foot forward for Kolkata Knight Riders as he comes to term with the national team snub for the Australia ODI series. Karthik's refusal to take a single off the third ball...