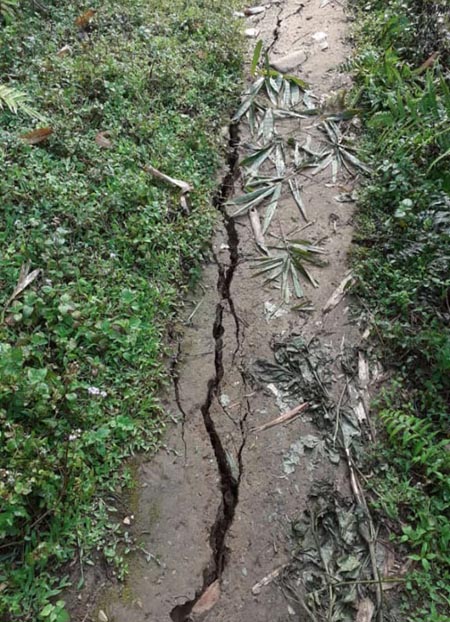 ITANAGAR, Apr 24: Earthquake hit the state at 1.45 AM on Wednesday leaving trail of destruction in Shi Yomi district. However, the details are still sketchy. According to official accounts, road from Kamba to Darak, Darak to Poyom, Darak to Bogo and Darak to Potom were blocked due to landslides...
COLOMBO, Sri Lanka , Apr 24 (AP) — Sri Lanka's president has asked for the resignations of the defense secretary and national police chief, a dramatic internal shake-up after security forces shrugged off intelligence reports warning of possible attacks before Easter bombings that killed over 350 people, the president's...
Guwahati, Apr 24 (PTI) An average of 85.11 per cent of the 74,76,062 of the total electorate exercised their franchise in the third and final phase of polling held for four parliamentary seats in Assam on Tuesday, an election office spokesman said Wednesday updating the voting percentage. An average of...
Lohardaga (Jharkhand), Apr 24 (PTI): Prime Minister Narendra Modi on Wednesday took a veiled dig at Congress president Rahul Gandhi, saying people looking at a mirror 10 times a day and aspiring to become PM cannot even win assembly constituencies in their Lok Sabha seat. He said the Congress-led opposition,...
PHILADELPHIA , Apr 24 (AP) — The 76ers have gone south in Toronto. Sixers coach Brett Brown wants the season series to come with an asterisk. Sure, the Raptors went 3-1 against the Sixers, but Philadelphia has evolved thanks to a pair of splashy trades this season that could skew the...