ITANAGAR, Oct 17: The state government has collected an amount of Rs 1495.737 crores from power developers so far. However, the details of money utilized is not available with the concerned department as the total amount of upfront money was deposited in the estate exchequer, the Assembly was informed...
KABUL, Oct 17 (AFP): At least 71 people were killed and possibly hundreds wounded in two separate suicide and gun attacks on police and soldiers in Afghanistan on Tuesday. The Taliban claimed the more deadly of the two assaults, a co-ordinated attack on police in the south-east city of Gardez...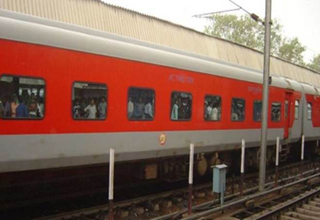 Agartala, Oct 17 (PTI) The much-awaited Rajdhani Express, connecting Agartala with New Delhi, would be launched soon, Northeast Frontier Railway (NFR) sources said today. A train with 19 coaches, two power vans and two pantry cars reached Agartala railway station on Saturday, the sources said. "The coaches have arrived but the...
NEW DELHI, Oct 17 (PTI): Underscoring the importance of Ayurveda, Prime Minister Narendra Modi today said time has come for a "health revolution" led by the traditional medicine system and pitched for affordable and accessible healthcare. Addressing a gathering after dedicating the country's first All India Institute of Ayurveda to...
Kochi, Oct 17 (PTI) A miffed S Sreesanth today termed the Kerala High Courts verdict to restore the life ban imposed on him by the BCCI the "worst decision ever" and vowed that he would not give up his fight. In a major setback for the fast bowler, the Kerala...