Staff Reporter ITANAGAR, Sep 20: Reacting to Government Spokesperson, Passang Dorjee Sona's clarification on alleged mismanagement of the state funds, the Arunachal Pradesh Congress Committee (APCC) on Wednesday stated that the Chief Secretary's letter itself testified that there was huge mismanagement under the composite sanction during 2016-17 financial years. Briefing the...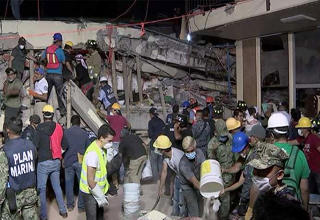 Mexico City, Sep 20 (AFP): At least 248 people were killed when a powerful 7.1-magnitude earthquake struck Mexico on Tuesday, including 21 children crushed beneath an elementary school that was reduced to rubble. The destruction revived horrific memories in Mexico on the anniversary of another massive quake in 1985, the...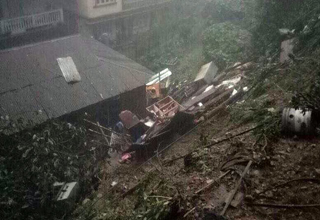 Gangtok, Sep 20 (PTI): Landslides triggered by rains killed five persons and injured two others in south district of Sikkim today, officials said. A house collapsed after a landslide hit it following incessant rainfall at around 2 am. While three occupants of the house were killed, two others were seriously...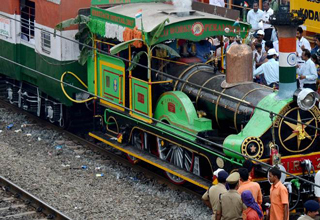 New Delhi, Sep 20 (PTI): India's dream for high horse power locomotive moved closer to reality with the arrival of the first bodyshell of 12000 HP loco from Alstom France at Kolkata port today. This first-of-its-kind high-power electric locomotive will be used to haul freight trains at twice the...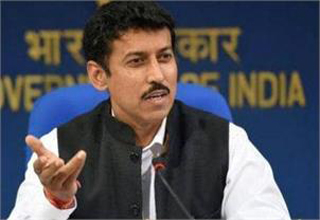 New Delhi, Sep 20 (PTI): Sports Minister Rajyavardhan Singh Rathore on Wednesday said the Khelo India initiative, which focussed on infrastructure development till now, will look to ensure all-round growth in its revamped form. The government has approved Rs 1756 crore for a period of three years for the revamping...