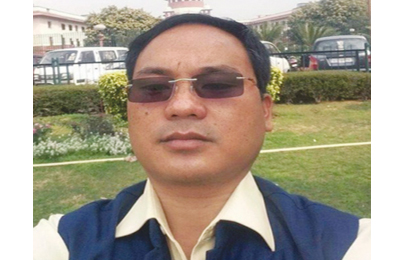 Staff Reporter ITANAGAR, May 21: In an incident that has shocked the entire state, sitting MLA and the National People's Party (NPP) candidate for the Khonsa West assembly constituency in Tirap district, Tirong Aboh, along with 10 others, including his son, was assassinated by suspected NSCN militants at 12 Mile...
Jakarta, May 21 (AFP) Indonesia's Joko Widodo has been re-elected as president of the world's third-biggest democracy, the elections commission said early Tuesday, beating rival Prabowo Subianto, a retired general who has vowed to challenge any victory for the incumbent leader. The commission was expected to announce the official results...
Agartala, May 21 (PTI) Six personnel of the Tripura State Rifles (TSR), including a commandant, have been suspended here for their alleged involvement in assaulting two jawans, one of whom has been admitted at a hospital with serious injuries, a statement issued by the government said. According to sources in...
NEW DELHI, May 21: National Geographic has shot the film over the last few months capturing the high-octane drama during campaigning period and crucial moments in parties' war rooms, and also shines a light on the role of social media in the just-concluded polls. "The multi-crew production shot at 37...
Mumbai, May 21 (PTI) High quality rivals competing in a Round Robin format has made the upcoming World Cup the "most challenging" for India skipper Virat Kohli, who says maintaining intensity from the first ball will be key to his side's fortunes in the showpiece event, starting May 30. Kohli,...