[ Tongam Rina ]
ITANAGAR, Jun 8: A man was seriously injured when an Indian Air Force (IAF) fighter plane dropped a bomb during one of its regular drills over Ruyu village in Dollungmukh circle of Kamle district on Friday morning.
The injured has been identified as Bini Todum, a retired SSB soldier, who has since been brought to the Tomo Riba Institute of Health Medical Sciences (TRIHMS) in Naharlagun from the NHPC dispensary in Gogamukh, Assam.
Todum was at his home in Ruyu, which is outside the demarcated bombing range of the IAF, when the bomb struck, injuring him and damaging his home. There are markers for the bombs in the drill range, which the pilot obviously overshot.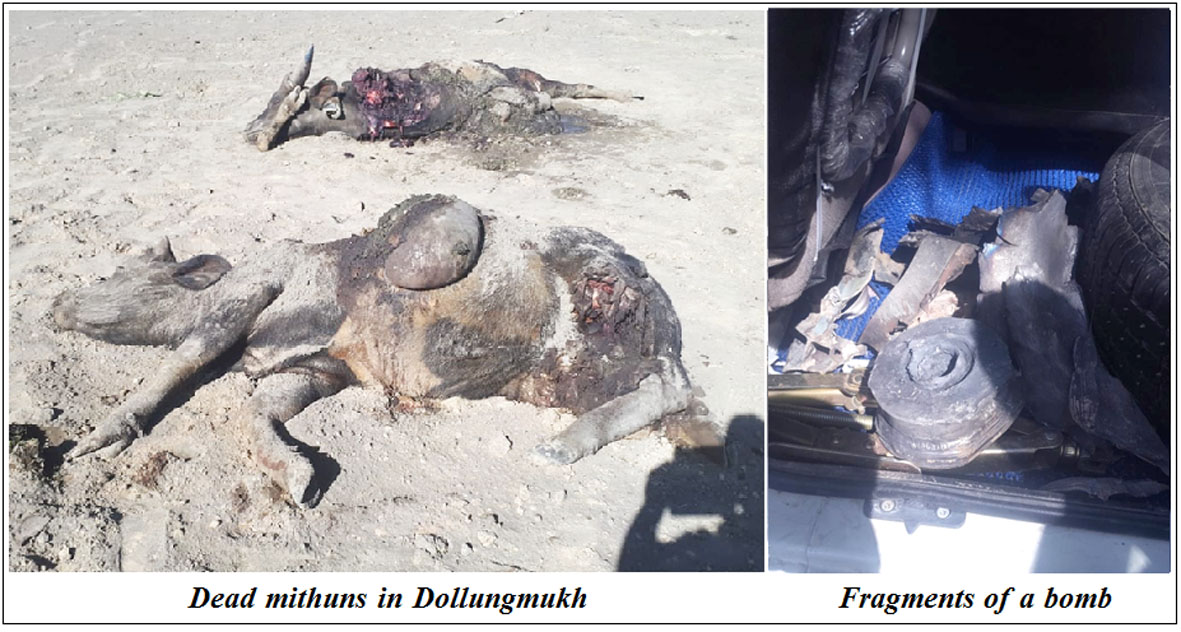 The IAF fighter planes take off from Tezpur in Assam for the drills.
When contacted by this daily, Kamle DRCHO Dr Kapu Sopin, who assisted in the transfer of Todum from Gogamukh to Naha-rlagun for better medical care, said the victim has sustained multiple fractures in his knee.
According to reports, two days back, on 5 June, three mithuns were killed during a similar drill carried out by IAF fighter planes, and the angry villagers had to bury the carcasses in the IAF area.
The villagers have been demanding shifting of the bombing and firing range from the area for years now.
Recently, when the Governor BD Mishra visited Raga, people from Dollungmukh had called for a permanent solution to the recurring bombings by shifting the drill range.
Locals say this is not the first time that civilians have been injured or their animals killed by the IAF. A villager said the drills have been happening year after year for months together, even though villagers have repeated objected to it.
The villagers say they are scared by the deafening sound of the aircraft (which include Sukhoi-30s) during the drills, and are never sure when a bomb might hit civilians or their livestock.
Speaking to this daily, one of the villagers said the IAF should shift out of the area as the people are not able to cope with the daily drills. Also, there are plenty of unexploded ordinance in the area, which prevents the people from moving about freely.
An employee of the state government who belongs to the area said the injured person, as well as the owners of the mithuns, has to be compensated, alleging that even in the past, people have been injured and livestock killed by the unwelcome drills.
During a visit by Chief Minister Pema Khandu and Minister of State for Home Kiren Rijiju to Raga in December 2017, the villagers had submitted a memorandum demanding shifting of the drill area.
In April this year, Defence Minister Nirmala Sitharaman, accompanied by Air Chief Marshal Birender Singh Dhanoa, was in the same area to witness a drill as part of Gaganshakti-2018 – a mega combat exercise to check the operational preparedness of the IAF.
This daily has contacted the IAF for a statement.