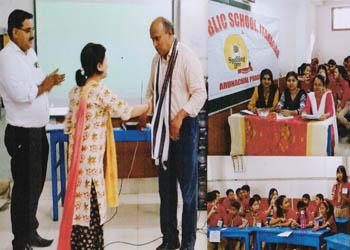 ITANAGAR, Sep 8: The Bumble Bees team of the JNK Public School here won the 'Spelling Bee-2018' competition conducted by the school on Saturday.
DBYC Director Fr Cyriac, who attended the event, advised the children to work hard to attain proficiency in the English language.
The winning team included Bomkar Doyum, Khoda Sango and Miti Talom.
Rimme Tilling Bamin of Class 9 was selected as the best performer of the competition.