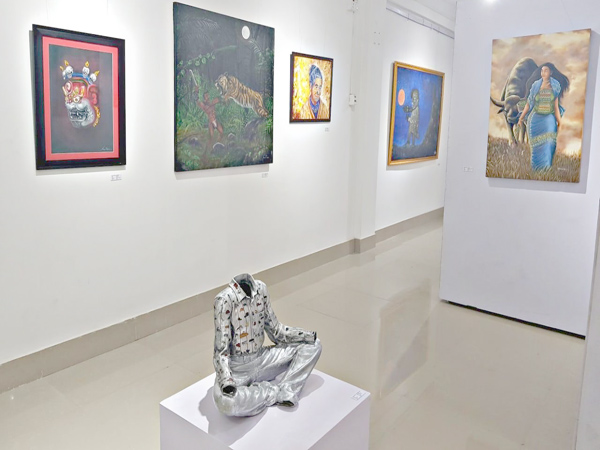 Staff Reporter
ITANAGAR, Sep 23: Marking a milestone in the art history of Arunachal Pradesh, Chimchoo art gallery was opened here on Sunday.
Noted writer and Padmashree awardee Mamang Dai cut the ribbons of the art gallery in the presence of artists, art aficionados, and others.
Sharing her thoughts on the occasion, Dai said, "Any form of art is a kind of protest and an expression of independent thinking of the artist.
"Keep on the independent thinking alive and also document and preserve the indigenous culture through the arts," she said to the artists present.
Art critic from Guwahati, Deben Dewan, spoke on the 'influence of tribal traditional art on modern and contemporary art practice', and Dr Moushumi Kandali of Tezpur University gave a talk
on the 'current trends in contemporary art practices of the world'.
Artists Yumlam Tana and Dakli Gara, who have conceptualized the art gallery, spoke on the need for creating a platform for the artists of the state, and on the growth of art in the society.
Earlier, a coffee table book on the first exhibition of the gallery, showcasing works of around 15 artists, was released.