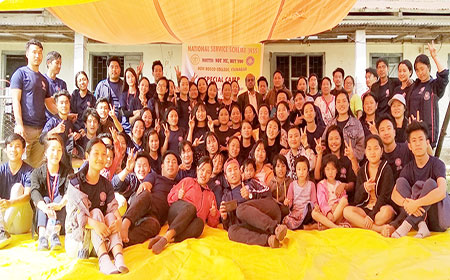 JOLLANG, Feb 25: Seventy-six volunteers from the NSS unit of Don Bosco College (DBC) here participated in the NSS' annual special camp at the government primary school in Richi from 21 to 23 February.
On the first day, the volunteers took part in cleaning the school and its surroundings, while technical sessions were conducted on the second day by NSS Programme Officer Nabam Yassum Martha, special volunteer Kamta Natung, and DBC principal Fr Jose Karamullil.
The students also took part in slogan writing, quiz, and song competitions.
On the third day, the volunteers interacted with the village elders and presented cultural items.
The programme concluded with planting of saplings in the school compound by village elders led by Richi GB Teli Sutu.