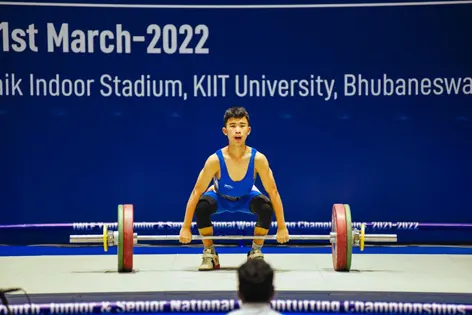 ITANAGAR, 22 May: Sosar Tama and Kampu Degio of Arunachal Pradesh have been selected to  represent India at IWF Youth Boys World Weightlifting Championship, 2022 to be held in Mexico from 9- 18 June.
 They are among  the five weightlifters selected to represent the country in the event.
Tama will compete in 49 kg bodyweight category while Degio will participate in 67 kg category.
Both Tama and Degio are currently undergoing training at Boys Sports Coy, AOC Centre,  Secunderabad under reputed Coach Yukar Sibi, informed Indian Weightlifting  Federation vice president Abraham K Techi.