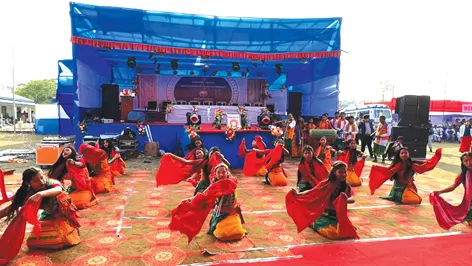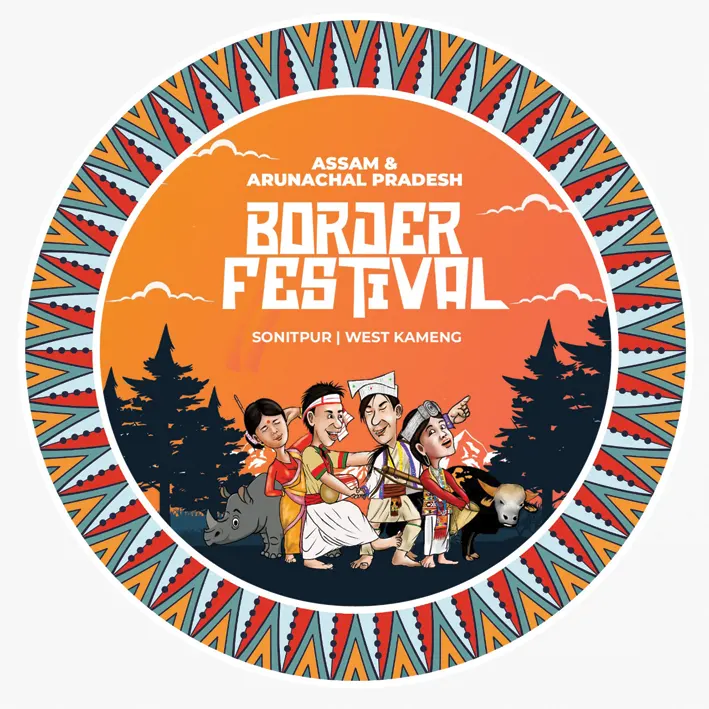 Staff Reporter
BHALUKPONG, 29 Jan: At a time when the interstate boundary issue is heating up in some parts of Assam and Arunachal Pradesh, the people of Sonitpur district in Assam and West Kameng district in Arunachal have chosen to settle the boundary dispute by launching a 'Border Festival' here in West Kameng district on Sunday.
A joint initiative of Sootea (Assam) MLA Padma Hazarika and Thrizino-Buragaon MLA Kumsi Sidisow, the festival focused on cultural shows of the two states.
A troupe from Assam presented a Bodo cultural show, and a troupe of the Aka community presented a local cultural show. A volleyball match was also organised as part of the celebration.
Speaking to media persons, Hazarika said that "the festival is aimed to strengthen relationship of the people living along the boundary." He also informed that there is no land dispute with Arunachal in his area.
"This festival is to develop relationship; we have to live peacefully along border. If our relationship is strong, there would be no dispute along the border," Hazarika said.
"In my constituency, there is no dispute. There was disagreement on 19 metres, but we sacrificed the 19 metres as we are big brother," Hazarika claimed, adding that "we should promote our strong bond through cultural programmes and sports activities."
Sidisow in his address said that "such festivals, involving people from both sides, will promote peaceful relationship."
"The mutual understanding and respect among the people living along the boundary of Sonitpur (Assam) and West Kameng (Arunachal) is the reason that there is no boundary issue here," he said.
Sidisow said that, "even if the boundary issue is resolved, such interstate festivals should be promoted to facilitate the people to exchange their cultural values."
The deputy commissioners of Sonitpur and West Kameng districts, along with PRI leaders also attended the festival.