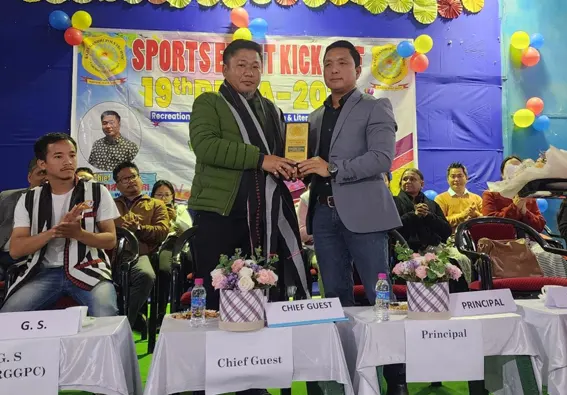 ITANAGAR, 9 Feb: The sports events of the 19th Recreation, Entertainment and Information & Literary Activities (REILA) of the Rajiv Gandhi Government Polytechnic (RGGP) here began on Wednesday with great zeal and enthusiasm, in the presence of Ward 18 Corporator Kipa Tanum.
Following speeches delivered by RGGP Principal Taba Tath and Student Union of RGGP College general secretary Tatang Chera, Takum underlined the importance of sports and physical activities in an individual's life, and encouraged the students to understand their underlying potential.
"The youths are the future and they can bring positive changes in the world if they properly utilise their full potential," he said, and motivated them to "develop entrepreneurship skills and not rely on government jobs alone."
The principal and the corporator teamed up for a friendly badminton match with students to mark the commencement of the event.