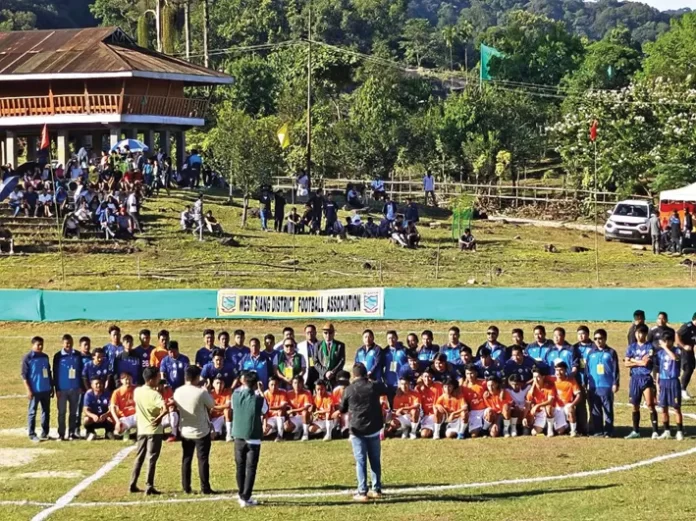 DARKA, 20 Nov: The 5th edition of the West Siang District Level Football Tournaments (Boys & Girls), being organised by the District Football Association (DFA), began at the playground here on Monday, in the presence of, among others, Jarkar Gamlin and Nyomo Ete.
Addressing the teams, Gamlin and Ete exhorted them to maintain sportsperson's spirit throughout tournament.
DFA president Dege Likar also spoke.
Lekke Leyyi team won the inaugural match after defeating Darka Sports Club by 2-0 goals. (DIPRO)