[ Tongam Rina ]
ITANAGAR, Apr 26: Researchers say that Upper Siang, one of the most pristine regions is home to 252 bird species which includes six globally threatened species.
Anirban Data-Roy , Vivek Ramachandran and Karthik Teegalapalli have published their findings titled "An annotated checklist of the birds of the Upper Siang region, Arunachal Pradesh, India" in peer reviewed "Journal of Threatened Taxa".
The compilation was done following surveys and opportunistic observations between 2010 to 2016.
Of the 252 species recorded, 66 are recorded for the first time including six globally threatened species.
While the majority of the fieldwork was conducted in Bomdo, areas covered include Ramsing, Karko, Shimong, Jengging and Yingkiong, Gelling, Tuting, Migging and Janbo and the Yangsang River valley.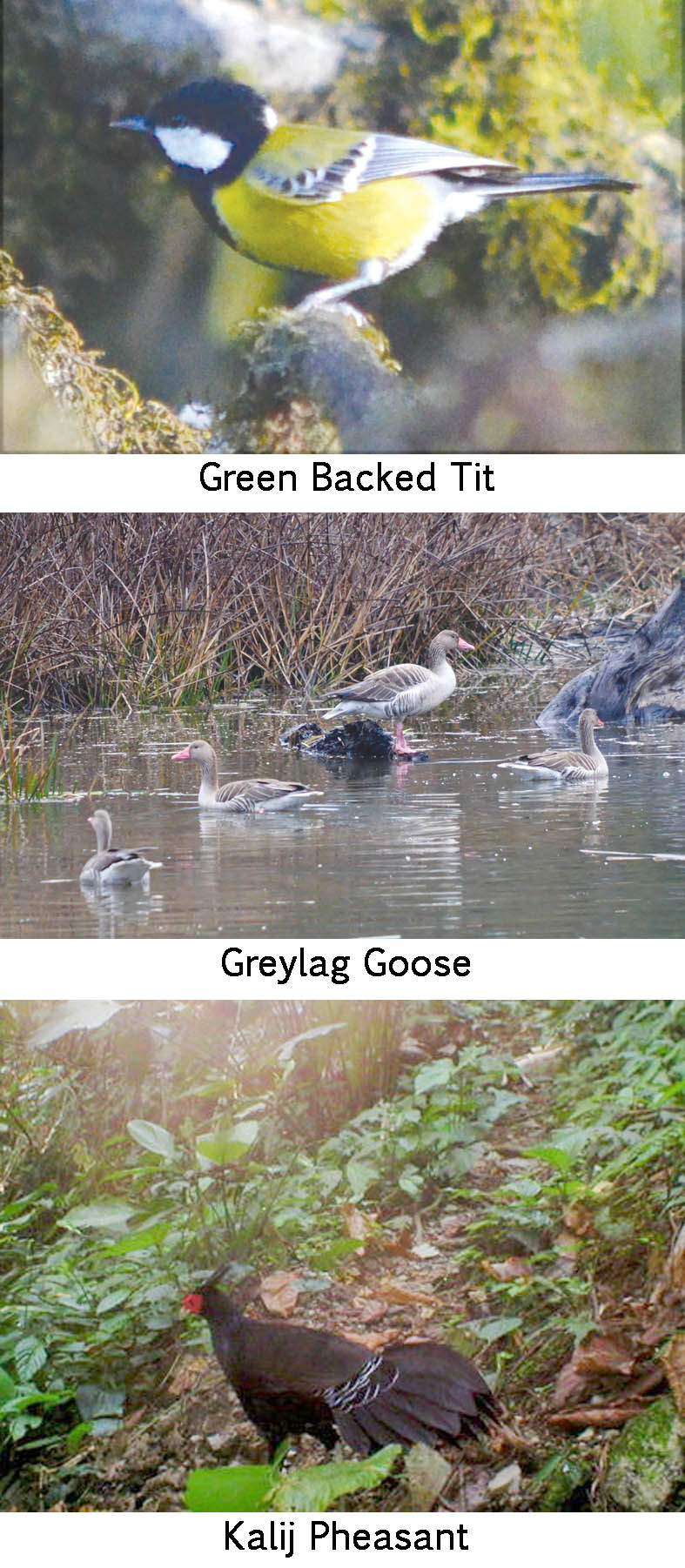 Records of bird presence were obtained over repeated visits from 2010 to 2016 between the months of November to May.
The survey areas ranged from 300m near the Siang River to 2000m in some of the villages located in the Yangsang River valley and conducted entirely in community-managed lands outside protected areas. This consisted of old growth forests and a matrix of shifting cultivation fields and fallows, secondary forests and plantations.
Among the species recorded, there are three vulnerable species including Rufous-necked hornbill, Blyth's Tragopan, Beautiful Nuthatch, the endangered Steppe Eagle and Himalayan Vulture which is near – threatened as included in the IUCN Red List of Globally Threatened Bird Species. Apart from nine species of Cuckoos which were recorded for the first time, the researchers also recorded the presence of migrating waterfowls – Greylag Goose Anser anser, and Mallard Anas platyrhynchos which were not reported earlier from the Siang Valley.
"The discovery of migrant waterfowl using the Siang River as a migratory route is a significant finding. The Siang Valley remains poorly represented in terms of Important Bird and Biodiversity Area (IBA locations) with Mouling National Park being the only area for this region. Our sighting of an unidentified crane flying over the Siang suggests that the Siang may also be used as a migratory route by cranes", the researchers write while stating that the current study provides adequate evidence for further investigation and designation of additional IBA sites for the upper Siang region.
"The study, which was conducted entirely in community managed forests and mixed-use landscapes outside protected areas demonstrates the high biodiversity value of such landscapes. Recent studies from other parts of Northeastern India also highlights the importance of Jhum (shifting cultivation) landscapes for bird communities, especially in view of large scale shifts to monoculture plantations", the researchers say citing previous work.
Anirban Datta Ray says that jhum /shifting cultivation landscapes have been found earlier to support bird diversity in other areas, especially when compared to monocultures or settled agriculture. In the case of Upper Siang too, these shifting cultivation fields, differently aged fallows, and secondary forests together support diverse habitats which support bird diversity.
He says that these forests are under larger threats mostly from proposed massive dams, one of which is the NITI Ayog proposed 10000 MW power project on the Siang.
"To provide a conservation argument against the construction of large dams, we need data. Prior to this study scientists already knew that this is a high biodiversity area and there is a possibility of many species being present here. But, till this study there was nothing on paper to prove that. Thus we need more studies like this which demonstrates the biodiversity potential of managed shifting cultivation landscapes", he says.
"Existence of all these species shows that the local people are doing something right in the way they are managing their landscape", says Anirban.