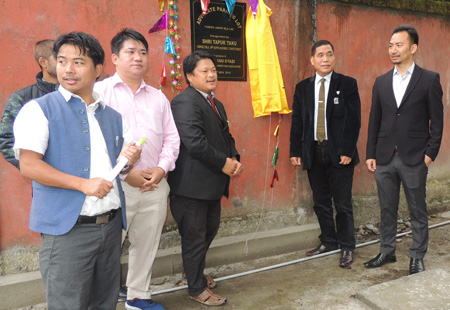 SEPPA, Oct 4: Emphasizing the need to establish a sessions court in East Kameng HQ Seppa, MLA Tapuk Taku on Sunday said he would take up the matter with the higher authority concerned.
He gave the assurance after inaugurating the bar office along with the car parking lot in the CJM court premises here. The MLA also promised to take steps for renovation of the court building in the next financial year.
Among others, Seppa CJM Kumjum Tasso, East Kameng District Bar Association president J Gyadi, and legal aid clinic PLV volunteers attended the programme.