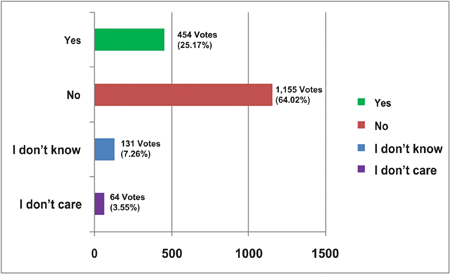 Comments:
1. Greedy people will rack up the compensation issue, and it will take more than two decades to get completed.
2. Two important bridges over Siang/Brahmaputra took more than a decade to complete. Ranaghat Bridge in Pasighat under East Siang district of Arunachal Pradesh was completed in 20 years and Bogibeel Bridge in Dhemaji district of Assam was completed in 16 years. The trend must go on!
3. It has already taken long years to declare the final site for the airport due to some political tug of war and some greedy individuals who are claiming high compensation.
4. With current levels of corruption and compensation, it is not possible in the next 10 years either.
5. I pray, wish and hope. I fail to understand the delay and why some people are against it. They must know that having our own airport will save us so much time. It will even open infinite avenues for business.
6. People's mindset need to change first. That is possible through right education. Dirty politics and corrupt government officials are killing Arunachal.
7. Operational airport within next five year is a big question. The government not clearing acquisition of land for the said airport within time frame, land acquisition and land compensation to the so-called land owner is the major stumbling block for all development activities in Arunachal.
8. When you can't even get a proper highway in the capital for past three decades, how can one think of an airport within 5 years?
9. I really hope the airport gets completed by the next 5 years, but deep down I know it will take another 25 years. This is Itanagar, not Dubai.
10. It will take at least 20 years. The reason being land compensation problem.
11. Yes, I believe it will. After all, 5 years is enough to bring about any project only if the government and public sit together and bring about an amicable solution for its early execution.
12. The roads in the capital, which are lifelines, are so pathetic and we are talking about airport? That's a far-fetched dream.
13. Fingers crossed, with the hope that land owners look at the greater interest instead of individual profit.
14. Its all a charade to fool people, nothing else. Many political parties will come and go and maybe after 20 or 30 years we will finally get a substandard airport.
15. Unstable politics armed with greatest degree of corruption will demolish every possible social and economical development.
16. Looking at the pace of present government's working style, it is impossible to complete such huge project in five years. A shining example is the four-lane road of the capital.
17. The greed for compensation will overpower the project itself.
18. Next to impossible! Arunachal people have different mindset. People need money rather than development. Civic sense is almost nil or intentionally nil.
19. Since airport project has been approved, I guess it will be ready by 5 years.
20. It is achievable, if the land issue is resolved instantly and the construction agency gears up the work as per targeted time period. Given the fact, that the working season is very limited due to heavy rainfall in monsoon period, the project planning and implementation schedule should be prepared very meticulously and it should also achieve the work progress in the ground as per the fixed timeline.
21. The word is 'operational'. There may be an airport, but in all likelihood it will be like the Pasighat one.