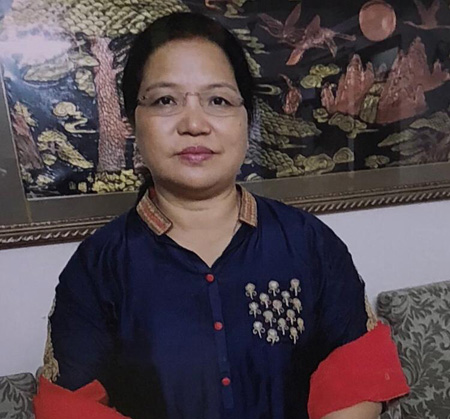 ITANAGAR, Feb 14: The Arunachal Pradesh branch of the Indian Medical Association (IMA) has mourned the demise of Dr Nirmali Taba, and expressed condolences to the bereaved family.
"The death of Dr Taba is a great loss for the medical community and the state," the IMA branch stated in a condolence message.
It recalled Dr Taba as "not only a great ENT surgeon but also a great public leader who contributed immensely to the growth of the medical profession in the state."
The Arunachal Pradesh Doctors' Association has also mourned her demise.
"Dr Taba will always be remembered not only as a good doctor but also as a philanthropist and a great soul who was a light in lives of all those who met her," it said.
The Nyishi Elite Society (NES) in its condolence message on Thursday mourned the untimely demise of Dr Taba.
Recalling her various contributions to the society, the NES said, "Apart from being an eminent professional in the field of healthcare, she was a philanthropist of standing order. She was also the founder general secretary of the Arunachal Cancer Society, founded in 1999."
Although she was appointed as chairperson of the Arunachal Pradesh State Women Commission in 2017, "with her clear conscience, she humbly declined the assignment," it recalled.
The NES prayed for eternal peace of the departed soul and for strength to the bereaved family to bear the irreparable loss.
The All Nyishi Youth Association in its condolence message expressed grief over Dr Taba's death and termed her demise a great loss to the Nyishi community and the state.
"Her contribution and work for the growth and development of the health sector/infrastructure in the state will be remembered forever," the association said, and expressed condolences to the bereaved family.
The Indigenous Faith and Cultural Society of Arunachal Pradesh (IFCSAP) also mourned Dr Taba's death by observing a two-minute silence at its office on the same day.
In a condolence message, the IFCSAP said that, "despite being a government servant, Dr Taba was actively involved in social work and was dedicated towards the cause of the indigenous movement and cultural promotion of our society.
"Her contribution towards the uplift of the women of the state will always be remembered. Her death is a great loss for the entire tribal community of the state," it said.
The Arunachal Pradesh Women's Welfare Society, the All Nyishi Students' Union, the All Lower Subansiri District Students' Union and the Arunachal Youth Organization have also mourned the doctor's demise and extended condolences to the bereaved family.