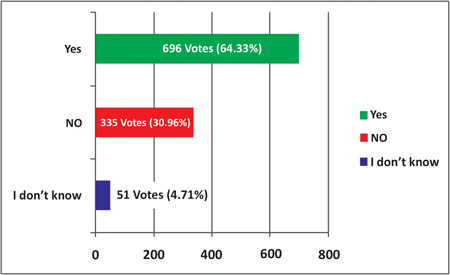 Comments from readers: –
1. Very little, as at this moment most of the common people are uneducated on this issue.
2. Most of Arunachal votes for cash and contracts. No one cares about real party politics and the future of the state and the people.
3. Not at all. Nobody is worried about CAB. Everybody had been fed with money to the fullest extent. Why worry about the CAB? Really very sad to see the ugly reality of our Arunachal-India.
4. Though Arunachal Pradesh and a few other northeastern states, like Mizoram and Nagaland, come under protected laws, the voters must not forget that the ruling party would definitely make special provisions for the implementation of the CAB in the NE too. Displeasure over the bill had resulted in agitations by civil society bodies, student unions and the public in the NE states. The election thus brings the true power and meaning of democracy to the people. The issue of CAB is a serious concern for our state because Arunachal already has burning issues of infiltration and has been against granting of citizenship to Chakmas and Hajongs for ages. It will definitely affect the voting pattern.
5. The BJP needs to understand that India is not only about the Hindus. Its diversity and secularism must be respected. Giving citizenship on the basis of one's religion clearly shows that they are against the idea of a secular nation. For them religion comes first, and then the nation. Their hardcore Hindutva agenda needs to be exposed and must be condemned.
6. Every individual of the NE who is concerned about our future problems and prospects wouldn't have voted for Narendra Modi and Amit Shah. Thus, the issue of citizenship amendment bill will have a direct bearing on the polls. However, this impact wouldn't have much momentum due to various other dominant factors like money, party loyalty, personal hopes and promises, etc. Moreover, most of the rural voters are not aware of this contentious issue.
7. The CAB may be an influencing factor in the voting pattern in Arunachal Pradesh, but on a very small margin, because, unlike in other NE states like Mizoram and Nagaland, many people have no idea about CAB and its effect.
8. It won't have any major effect as the people of our state have already sold themselves for money, bikes, cars and jobs. The future generations have already sold themselves. I don't think our state has any future now.
9. The citizens are not concerned about issues of societal change which will affect them. They are swayed by immediate monetary incentives that are doled out to them during elections.
10. I have no idea what the future holds, but I want to speak about my concerns. Our leaders should stop supporting the Centre's choices on how to run the country. Being the leaders of Arunachal, they should think for our future and not just accept whatever NaMo says but should also argue if it's not to our benefit. After all, no one is greater in a democracy.
11. The Arunachalee people don't care. Their interests and their IQ are limited to tribes, clans and family matters only. Where there is money, our people are willing to sell their conscience.
12. No. Because we are a bunch of fools who like to do nothing when we can but resort to violence when it's too late.