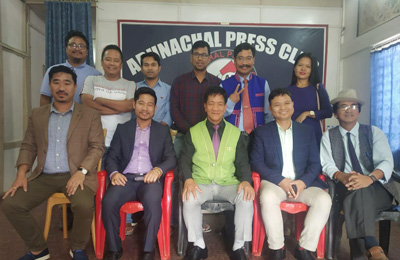 ITANAGAR, May 2: The stalemate between the Adi Baane Kebang (ABK) and the state's media community ended on Thursday with the two parties reaching an agreement to resume cordial relations.
The decision was taken during a reconciliation meeting between the executive members of the ABK, the ABK Youth Wing (ABKYW), the Arunachal Pradesh Union of Working Journalists (APUWJ), the Arunachal Press Club, and the Arunachal Electronic Media Association (AEMA).
The ABK was represented by its president Getom Borang and others, the ABKYW by its president Joluk Minung Nino and others, and the media community was led by APUWJ President Amar Sangno, APC President Dodum Yangfo and AEMA President Toko Migom, among others.
While the ABK agreed to lift the ban on The Arunachal Times newspaper in the Adi inhabited areas, the media community on its part decided to lift the ban on the ABK and its affiliate organisations.