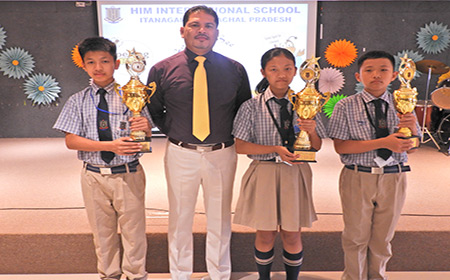 ITANAGAR, Aug 21: The HIM International School here conducted its annual spelling bee competition on Tuesday in various categories.
In the junior category, 57 students participated, wherein Doly Bagang finished first. Taba Ross was the runner up and Kikha Jomin finished third.
In the senior category, Nani Nomo of won the spelling bee, while Hage Mariza and Ralbon Ratam finished second and and third respectively. A total of 73 students had participated in the senior category.