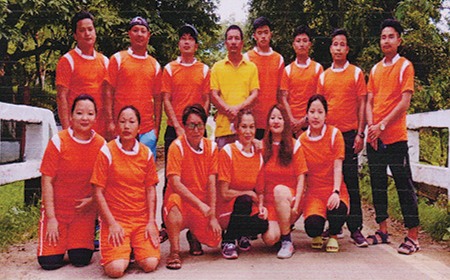 ITANAGAR, Sep 28: A 15-member tennikoit team from Arunachal will represent the state in the 44th Senior National Tennikoit Championship, slated to be held in New Delhi from 2 to 6 October.
The championship is being organized by the Delhi Tennikoit Association, under the banner of the All India Tennikoit Federation.
The state team includes Reyom Kato, Milton Taga, Pakter Nyori, Singa Boje, Hunwang Hosai, Gomnu Jilen, Kejar Lombi, Tomik Doke, Jumpi Doke, Gojum Doke, Dogam Boje, and Minoti Gamnoh.
They are accompanied by coaches Nyaluk Lombi and Yornga Lombi, and team manager Yibi Doke.