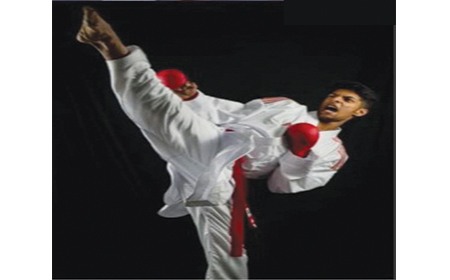 ITANAGAR, Oct 1: Top karate player of the country Pranay Sharma has qualified for the WKF Premier League to be held in Moscow, Russia.
He is the first karate player from the country to qualify for the prestigious event, informed Karate Association of India (KAI) president Likha Tara.
During his karate career, Sharma has won many medals in various national and international level championships.
He had won the first bronze medal for the country in the WKF Youth Cup in 2013 in Kumite.
He won gold medals in South Asian Karate Championship, KAI Junior, U-21 and Senior National championships, SGFI School Games, International School Games, Thailand Open, bronzes in the USA Open championship and Commonwealth Championship.
He is currently ranked 65th in the men's senior WKF ranking.
The KAI president, on behalf of the entire karate family of the country, wished him all the best for the ensuing event in Moscow.