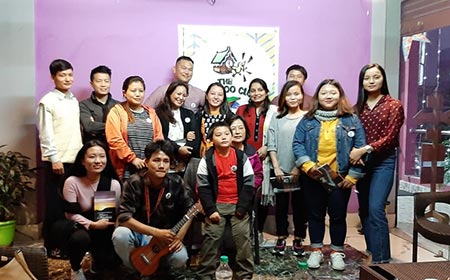 PASIGHAT, Dec 9: The Cuckoo Club- Pasighat, an initiative of one Sinung Zeblun Messar, held its first meet here in East Siang district on 8 December.
The club aims to encourage readers and booklovers, especially youths, to imbibe and inculcate the habit of reading.
The first book selected for reading was Whispers from the Mountains by Ponung Ering Angu, who is also an officer in the women & child development department.
Attending the event, Angu spoke about her journey of writing books, and shared ideas on how to write and cope with writer's block.
The club's members read out her poems and offered their critical appreciation.
Zinli Aga Dai, one of the youngest members of the club, also read out his favourite poem from the book.