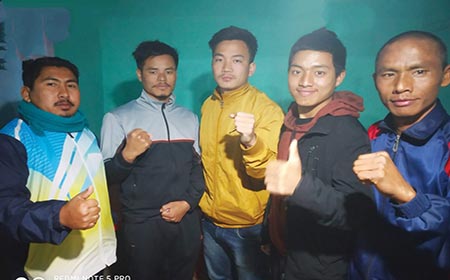 ITANAGAR, Feb 15: Three kickboxers from Arunachal have reached the semifinals in point fighting in the All India Inter-University Kickboxing (Men) Tournament, currently underway at Veer Bahadur Singh Purvanchal University, Jaunpur, in Uttar Pradesh.
The semifinalists are Taro Duchuk (-84kg) and Kende Mugli (-69kg), both from Himalayan University, Jullang, and Tamuk riang (-63kg) from Rajiv Gandhi University, Rono Hills, informed the Kickboxing Association of Arunachal.
They will fight for a place in the final on Sunday.
Prakash Limbu and Gopal Moran are the manager and the coach of the team.