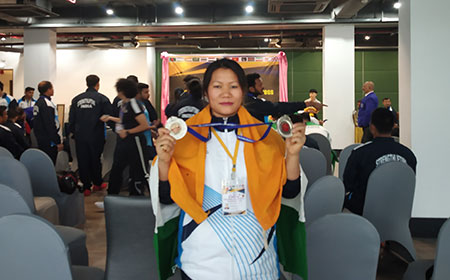 ITANAGAR, Feb 18: Katu Yomcha from Arunachal, representing India, clinched two silver medals in the 8th World Strengthlifting and Incline Benchpress Championship, which concluded in Bangkok, Thailand, on Tuesday.
She won the medals in strengthlifting and incline bench press in the 72 kg bodyweight category, informed the Arunachal Pradesh Strengthlifting Association.
She had earlier won a silver medal in Bali, Indonesia, in 2018.
More than 150 athletes from various countries participated in the championship.
The association congratulated Yomcha for making India and Arunachal proud by winning medals in the prestigious and highly competitive event.