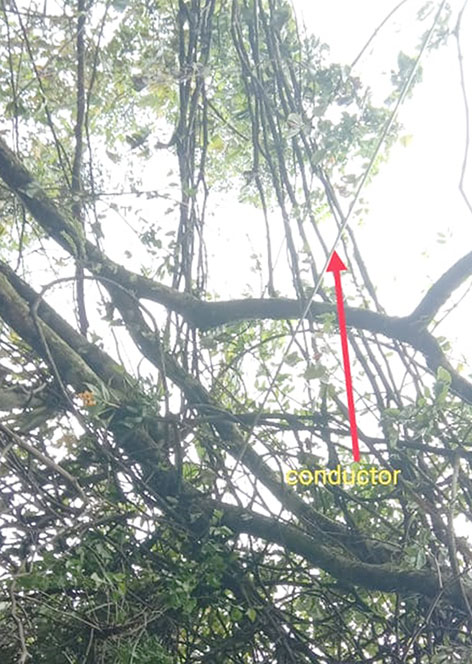 ITANAGAR, Apr 28: Electricity supply through the 132 kv Balipara-Khuppi transmission line tripped at 6 pm on 27 April, triggering disruption of the grid supply to West Kameng, East Kameng and Pakke-Kessang districts.
"Recharging of the line was attempted at 6:22 pm on the same day, but to no avail," Electrical Transmission Circle SE (E) TK Tara informed in a release.
"The second attempt at 6:29 pm too did not stand," he said.
The SE informed that the NEEPCO, "the current owner of the transmission line and the associated systems," on Tuesday afternoon located the areas where the faults occurred "in the form of two huge trees falling on the transmission line in the dense jungles near Saddle, in between Sessa and Nechiphu" in West Kameng district, between towers 142 and 143.
"It takes two hours of foot trekking to reach the fault location. One of the fallen trees was cleared before the onset of darkness. However, the other, bigger one, requiring a machine saw to cut and remove, shall be done on 29 April," the SE said, adding that the electricity supply "is expected to be restored by Wednesday afternoon, if any other faults and unforeseen exigencies do not happen."
Tara urged the consumers of the affected districts to bear with the inconvenience till the faults are fixed and the power supply is restored.