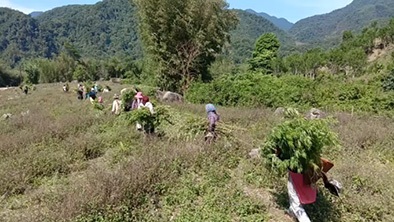 BASAR, May 12: The villagers of Padi, in Dari circle of Leparada district, have banned the sale of Indian made foreign liquor (IMFL) in the village, and said violators would be penalized.
They also destroyed all standing ganja (cannabis) plants in and around the village during a social service organized by the Gumin Rego Kilaju and SHGs of the village, in collaboration with the Padi Dolu Welfare Society, on Monday.
Former ZPM Topi Riba and elderly women of the village also took part in the social service.