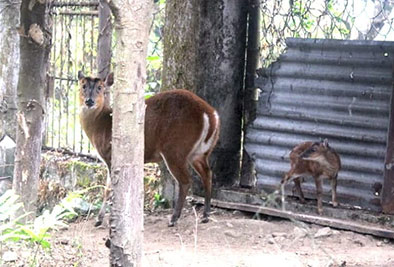 ROING, 27 Jan: A barking deer fawn was born in captivity at the mini-zoo here in Lower Dibang Valley recently.
The birthing was made possible "after suitable segregation from the herd of other female deers," according to a release from Mehao Wildlife Sanctuary DFO Mori Riba.
"This was the first time attempt of successful captive breeding by isolation of pregnant female under captivity at the mini-zoo," the DFO said.