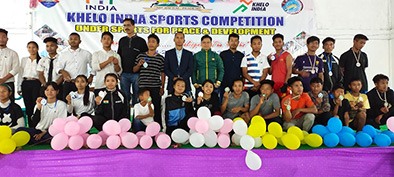 KHONSA, 16 Mar: The sports competitions under Khelo India concluded here in Tirap district on Monday with distribution of prizes.
More than 350 athletes from Tirap, Changlang and Longding districts participated in the event, themed 'Sports for peace and development'. The competition, however, was held officially for Tirap district only, informed DSO Noah Mongku.
The events included athletics, boxing, judo, karate, taekwondo and wushu, he informed.