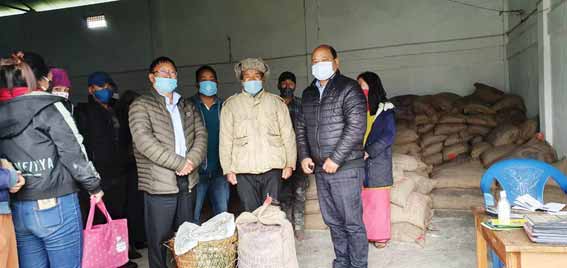 MECHUKA, 13 May: Shi-Yomi DC Mito Dirchi and DFCSO Minli Tato monitored the distribution of PMGKAY-111 rice to all the AAY and PHH beneficiaries of the district here on Thursday.
The rice was distributed among the beneficiaries for the months of May and June. Till Thursday evening, 70 quintals of rice had been distributed.
The ration commodities were distributed to the poor and the needy people of the district as per the guidelines framed by the state government and the Centre.
The distribution assumes significance in view of the coming monsoon and the pandemic situation, in order to meet any food scarcity in the days to come. (DIPRO)