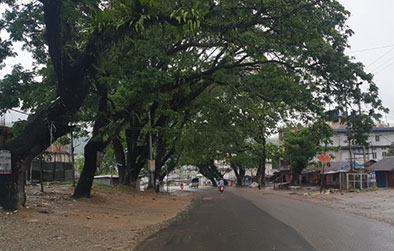 NAHARLAGUN, 15 May: Trees along NH 415 in Naharlagun area, which were leaning towards the highway were felled by the administration on Saturday.
Naharlagun Executive Magistrate Likha Radh said the administration had received a few complaints about the danger posed by those trees. A few commuters were also reportedly injured after tree branches fell on them.
Trees close to HT and LT power lines were also trimmed, Radh said.