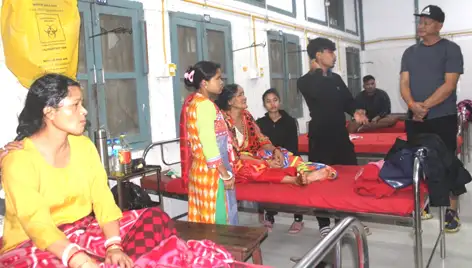 ITANAGAR, 16 May: Itanagar Municipal Corporation (IMC) mayor Tame Phassang has urged the citizens to avoid any kind of earth cutting specially during monsoon, and appealed not to stay in landslide or flood-prone areas.
He visited various landslide-affected areas under the capital region including Gompa and adjoining areas where local residents have lost their properties in the natural calamity.
Earlier, the mayor extended financial assistance to the survivors of Yagumso Colony landslide. He also visited the survivors of the landslide at RK Mission Hospital.
Phassang also informed that an excavator from IMC has also been pressed into service for search and rescue operation. (IMC PR cell)