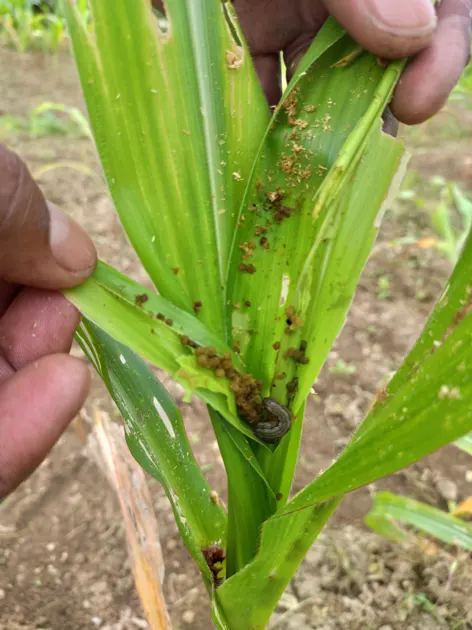 BASAR, 28 May: The ICAR's regional centre here in Leparada district has issued a 'pest alert', based on the results of surveys of maize fields conducted from 25-27 May, during which more than 70 percent prevalence of fall army worm in maize fields in Pagi, Gori and Bam villages in Leparada district and Darka, Kombo and Jirdin villages in West Siang district was observed.
"At present, only the maize crop has been under attack from the worm. But there could be an outbreak with high rainfall, more cloud cover and low temperatures as the insect's ability to hatch increases with such a weather pattern. So, the next 2-3 monsoon months are crucial," the centre stated in a release on Saturday.
It advised the farmers to "immediately control with the need-based spray of Emamectin benzoate 5 percent SG (0.4 g per litre water or spinosad 45 percent SC (0.3 ml per litre water) at 10 days intervals."
The farmers have also been advised to install "FAW pheromone traps @ 15 per acre for mass trapping, and to put some sand with ash (9:1) into whorls of maize plants," it added.