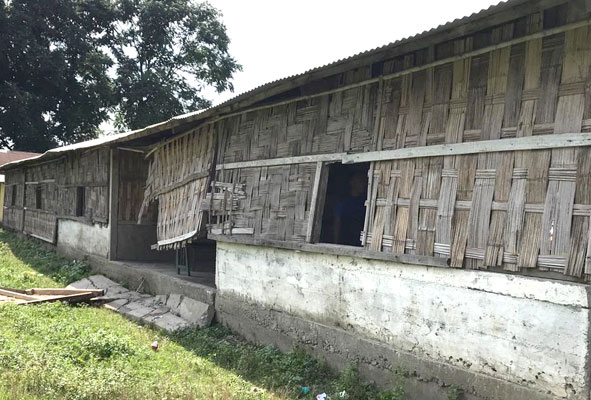 [ Bengia Ajum ]
DARIABILL, 27 Jun: A Class 2 student of the government residential school here in Papum Pare district suffered a major injury when a portion of her classroom's wall caved in last Thursday.
As per reports, the student, identified as 6-year-old Deke Rinya, suffered major damage to her left thigh bone and will need lengthy treatment to recover.
The girl is currently undergoing treatment, and the local administration is investigating the matter.
Balijan ADC Tasso Gambo, along with members of the All Papum Poma Students' Union (APPSU), visited the school on Monday and reviewed the situation.
Last Friday, the day after the incident, Balijan EAC Marchina Boria had visited the school.
Established in 2005, the condition of the school is pathetic. This even as the state government declared 2021-22 as the 'year of education'.
Meanwhile, the APPSU has expressed anger over the incident. Speaking to this daily, APPSU president Tassar Levi blamed the education department for the incident.
"As the accident occurred due to negligence of the education department, they should take care of the medical expenses of the victim," said Levi.
He warned that such an incident might recur in the same school as the condition of the classrooms is pathetic.
"We appeal to the education department to provide funds for the new school building. They should not wait for more tragedy to occur, and act on time," said Levi.