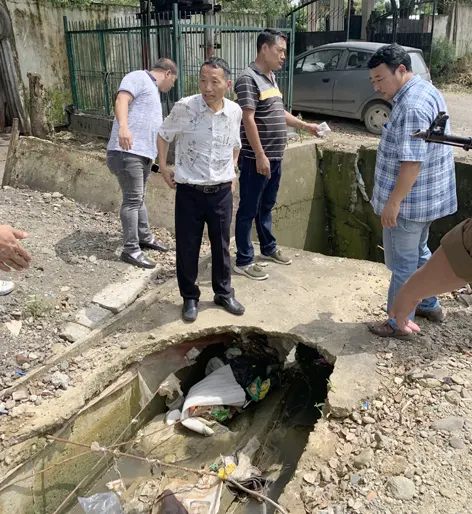 Staff Reporter
ITANAGAR, 6 Jul: Itanagar capital region DC Talo Potom on Wednesday carried out an inspection drive in Abotani Colony here for regulating traffic and maintaining one side parking.
The inspection drive came following an order issued by the ICR DC to regulate the one side parking in the area on 4 July last.
Accompanied by executive engineer Tarh Gungkap, assistant engineer Tadu Taka and executive members of the All Itanagar Market Welfare Committee, DC Talo Potom inspected the entire stretch of Abotani colony.
Potom requested all the shopkeepers and residents nearby to adhere to the guidelines of one side parking and asked them to cooperate with the administration.
During the inspection, the DC also inspected the drains and observed that the water from the drains flows to the State Legislative Assembly and gets accumulated near the tri-junction which then overflows into the Abotani colony road especially, during heavy rainfall.
The DC directed all the managers of the banks along the tri-junction to replace
the RCC slabs on the drains with cattle traps to stop the overflow of water into the sector roads.
Meanwhile, the DC has also directed the PWD EE to provide within a week the list of all the encroachers who have erected structures or buildings over the drains obstructing flow of water into the drains at Abotani Colony.
The DC further informed that necessary directions would also be passed to highway authorities for regular cleaning and maintenance of drains along the highways.