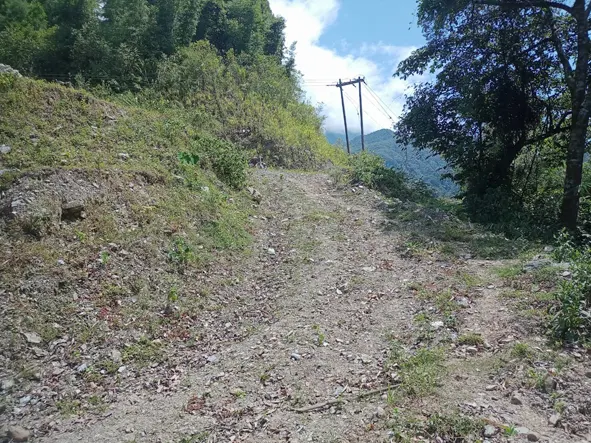 Staff Reporter
ITANAGAR, 7 Feb: Paha Mimi, a senior citizen of New Anaya Village under Dibang Valley district, has made serious allegation against Rural Works Department (RWD) and local MLA for gross anomalies and misappropriation of public money in PMGSY scheme in Dibang Valley district.
A 72-year-old Mimi wrote a letter to the Prime Minister of India on 6th February, claiming that various corrupt practices are being carried out with outrageous impunity in Dibang Valley allegedly perpetrated by the local MLA.
Mimi claimed in the letter that nine road projects under the Pradhan Mantri Gram Sadak Yojana (PMGSY) are being constructed in his district since past many years such as Anelieh Arzoo, Anini to Mipi and Etalin to Malinye.
He went on to claim that no basic rules of PMGSY scheme guidelines are being followed in these mentioned projects.
"The online management, monitoring and accounting system (OMMAS) and the district vigilance & monitoring committee are existing only in papers. This makes us doubt if ever the scrutiny of the design & estimates were done during the DPR stages," Mimi alleged.
He further alleged that any kind of actual assessment of block level rural roads plans or district level rural roads plans have not been carried out due to interference by the local MLA and the sites have been re-allocated and the proposed roads re-aligned.
"Some roads are making ring circles inside a village, having no fixed destination. The roads are headed to where no inhabitants live nor exist," he claimed.
He also stated that there were houses of the project affected families (PAFs) of the Dibang Multipurpose Project (2880 MW) who are still waiting to be resettled and rehabilitated elsewhere.
Mimi also made startling claims that if any question is raised against the ongoing shoddy quality of works the person is issued a veiled threat and silenced and RTI seeker threatened with dire consequences.
He sought the Prime Minister's Office to halt rampant corruption and misuse of public money and urged the PMO to put monitoring agencies into task. This daily was unable to get reactions from the Anini MLA and Anini RWD executive engineer.