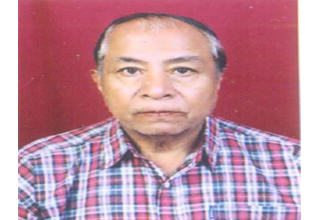 SHILLONG, Dec 11: Walle Bymdon Bathew, retired Indian Forest Service (IFS) officer and a resident of Madan Laban, Shillong, passed away on December 10.
He belonged to one of the earliest batches of the IFS, which underwent their training at the Forest Training College, Dehradun, and he passed out in 1948.
Thereafter, he opted for the Union Territory Cadre. He was posted in NEFA (now Arunachal Pradesh) for almost two decades, and was instrumental in setting up important wildlife conservation infrastructure throughout NEFA.
He surveyed and demarcated the boundaries of the famous Namdapha Sanctuary. In the early '60s, he trekked for three weeks from Tezpur to Tawang along with an Assam Rifles contingent to assess the forest and wildlife resources in those areas.
In 1982, he was transferred to Andaman and Nicobar Islands as the Chief Conservator of Forests, and after a tenure of almost two years he was posted in the same capacity in the state of Mizoram. He retired in 1984 after completion of 36 years of service.
He left behind his wife RM Bathew Kharbuli, former Chairperson, UPSC, two sons and a daughter.
His son, SA Bathew served as Accountant General from 2011 to 2015 in Arunachal.