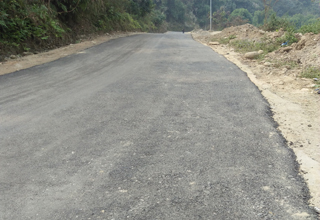 ITANAGAR, Feb 18: The PWD's Doimukh division is currently engaged in repairing and re-carpeting the Itanagar-Jote road.
Once it is completed, the road will make travelling easier for the people of Sandupota circle in Papum Pare district. The pathetic condition of the road has made life miserable for the people of the area.
The government law college located in Jote is expected to start functioning from this year onwards. Similarly, the National Institute of Technology (NIT), which is currently operating from its temporary base in Yupia, is also expected to shift to its permanent campus prior to the 2018 academic session.
The early completion of repairing and re-carpeting of the road will benefit the students of the law college and the NIT. The PWD authorities should ensure that quality is not compromised with, and that the work is completed before the onset of monsoon.
There is also the need to construct proper drainage system along the road, so that the road is not damaged during the monsoon.