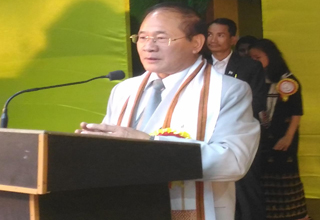 ITANAGAR, Feb 27: Former chief minister and Sagalee MLA Nabam Tuki expressed serious concern over the rise in crime against children in the state.
Tuki raised the concern while addressing an event at the Guardian Angel School here on Tuesday.
Citing recent incidents of crime against children, Tuki said parents are deeply worried about the safety of the children. He said that the school management committee will have to work hard to keep the school safe and secure.
Speaking on the occasion, Chief Estate Officer Talo Potom emphasized on the need for better relations between students and teachers.
The day long function witnessed several cultural extravaganzas, games and sports, literary activities, etc.