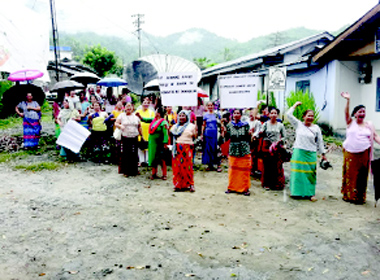 [ Karda Natam ]
DUMPORIJO, Jun 12: Dumporijo town in Upper Subansiri district has been without electricity for over two weeks now due to disruption in power supply.
"Power supply was disrupted on 29 May because of some technical problem, and it has not yet been restored," said former ZPM Puto Bui.
To make matters worse, water supply here has also been disrupted due to the power outage.
Aggrieved by the failure of the power department to restore power supply even after more than a fortnight, the public, particularly women, took to the street to register their protest against the department. They also knocked the door of the local administration, demanding immediate restoration of power supply.
Bui said the disruption of power supply for such a long stretch has brought the day-to-day life of the people to a standstill, with the students being the worst sufferers.
"Moreover, the disruption in water supply is forcing the people to go to the nearby streams and nallahs to fetch water for their day-to-day use," he added.