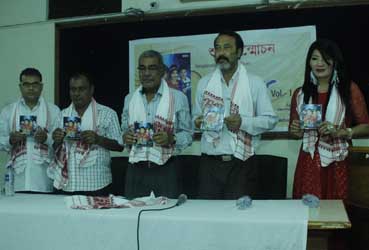 ITANAGAR, Jun 28: An Assamese audio music album titled 'Sui Sa' was released by prominent Assamese artiste Surjya Das in Guwahati recently.
The album contains six songs, and singers include the likes of Zubeen Garg and Nachat Munham from Arunachal Pradesh. The songs have been penned by Chandan Kalita.
A native of Longding district, Nachat Munham currently works in the art and culture department.
"An Arunachalee singer being part of an Assamese music album is historic in every sense," said Surjya Das after releasing the album.
He said such collaboration would be good for the artistes of both the states.