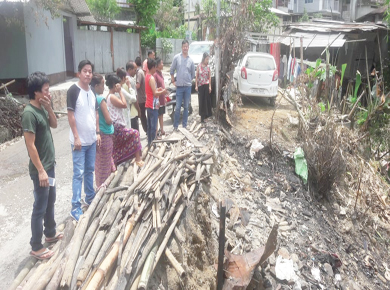 ITANAGAR, Jul 20: The house of one Kaptin Deru in D Sector here was reduced to ashes in a devastating fire that occurred on the midnight of Thursday.
The owner lost properties including local ornaments and important documents in the inferno.
State BJP vice-president Tame Phassang visited the affected family on Friday and extended financial help from his own resources as immediate relief.
Phassang appealed to the district administration to provide immediate relief or compensation to the family. He also urged the residents of the capital to take precautions to avoid untoward incidents.
Among others, Itanagar BJP mandal president Tadar Patung and state BJYM vice-president Hiba Marik accompanied Phassang.