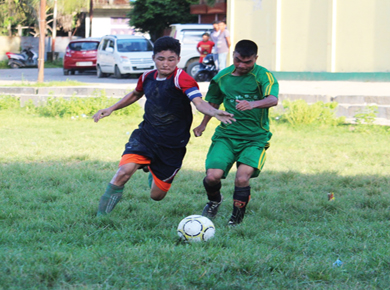 DOIMUKH, Jul 21: Govt Hr Sec School (GHSS) Doimukh beat GHSS Kimin 6-1 in the quarterfinal to join BK Mission, GHSS Balijan and GSS Toru in the semifinals of the district level boys' U-17 Subroto Cup football for Papum Pare.
Tarh Khyokam scored a hat-trick of goals in the lopsided match, which was played at the Rono ground here on Saturday.
Nabam Saha, Yorum Tassa and Kon Tolu scored a goal each for the winning team.
Tarh Nyakum scored the consolation goal for GHSS Kimin.
The semifinals will be played on 23 July.
While BK Mission will meet GHSS Balijan team in the first semifinal, GHSS Doimukh will take on GSS Toru in the second semifinal.