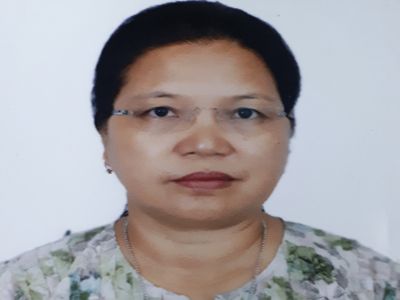 ITANAGAR, Jul 31: Dr Taba Nirmali, who was appointed chairperson of the Arunachal Pradesh State Commission for Women (APSCW), has expressed her inability to join the commission.
In a letter addressed to the chief minister, Dr Nirmali informed about her decision to not join the commission as chairperson, citing various reasons.
She said while she was "glad and fortunate" to have been appointed as chairperson of the 5th APSCW, "unfortunately, I am to inform you that I cannot join the post of Chairperson of APSCW as I am obliged towards the public of 16th Yachuli Constituency in the upcoming Assembly election in 2019."
She said that, owing to her commitment to her political endeavour, "I won't be able give time and effort required for the office to APSCW.
"Nevertheless," she said, "I will always support and promote for the development of the women in Arunachal Pradesh."
Speaking to the media, Dr Nirmali said it was owing to ill health that it took her time to relay her decision to the state government.
She added, however, that her health is much better now and she is "determined to work for the betterment of public in coming days."
Dr Nirmali had been appointed as chairperson of the 5th APSCW on 9 March.