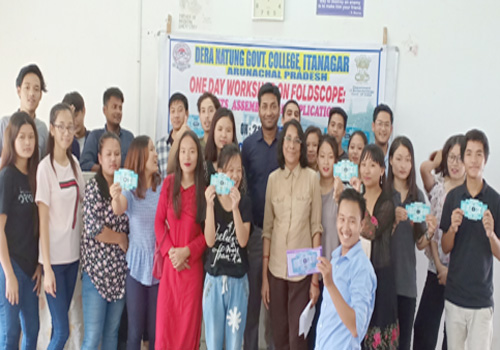 ITANAGAR, Aug 22: Thirty-seven final year students of physics, chemistry and mathematics, along with 13 teachers attended a workshop on 'Foldscope: Its assembly and applications', organized at the Dera Natung Government College's department of chemistry, here on Tuesday.
Addressing the students, the college's principal, Dr NT Rikam encouraged students to avail optimum benefit from the workshop and enhance their scientific knowledge from the use of Foldscope.
The Foldscope was invented by Dr Manu Prakash of Stanford University, USA and is one of the latest innovative tools for learning science.
Principal investigator of the Foldscope project cum convenor of the workshop, Dr PM Singh gave the presentation on the Foldscope.