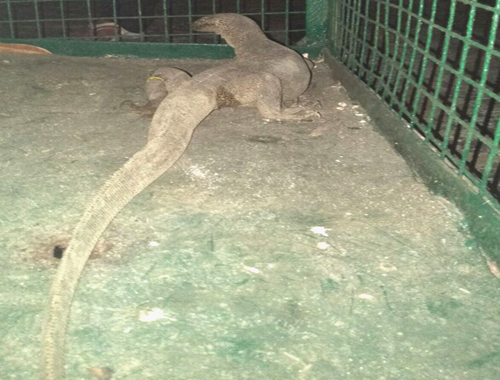 ITANAGAR, Aug 31: A Bengal monitor lizard has been rescued from the residential area of Papu Nallah, Naharlagun, by a local resident.
The reptile (Varanus bengalensis) is an endangered species listed in Schedule-I of the Wildlife Protection Act.
The reptile was handed over to the curator of Itanagar Biological Park by its rescuer, Bangram Lamgu, for treatment and further rehabilitation, informed the park's curator Raya Flago.