DUMPORIJO, Sep 7: Seventeen government departments offered their services to the people during the third edition of the 'Sarkaar aapke dwaar' programme which was organized here in Upper Subansiri district on Friday.
This time the main focus of the camp was health and nutrition as the state is also observing the National Nutrition Month in September.
The medical department and the RBSK team offered free health check-ups, provided free medicines, and issued forms under the Dulari Kanya scheme and the CM's Arogya Arunachal Yojana.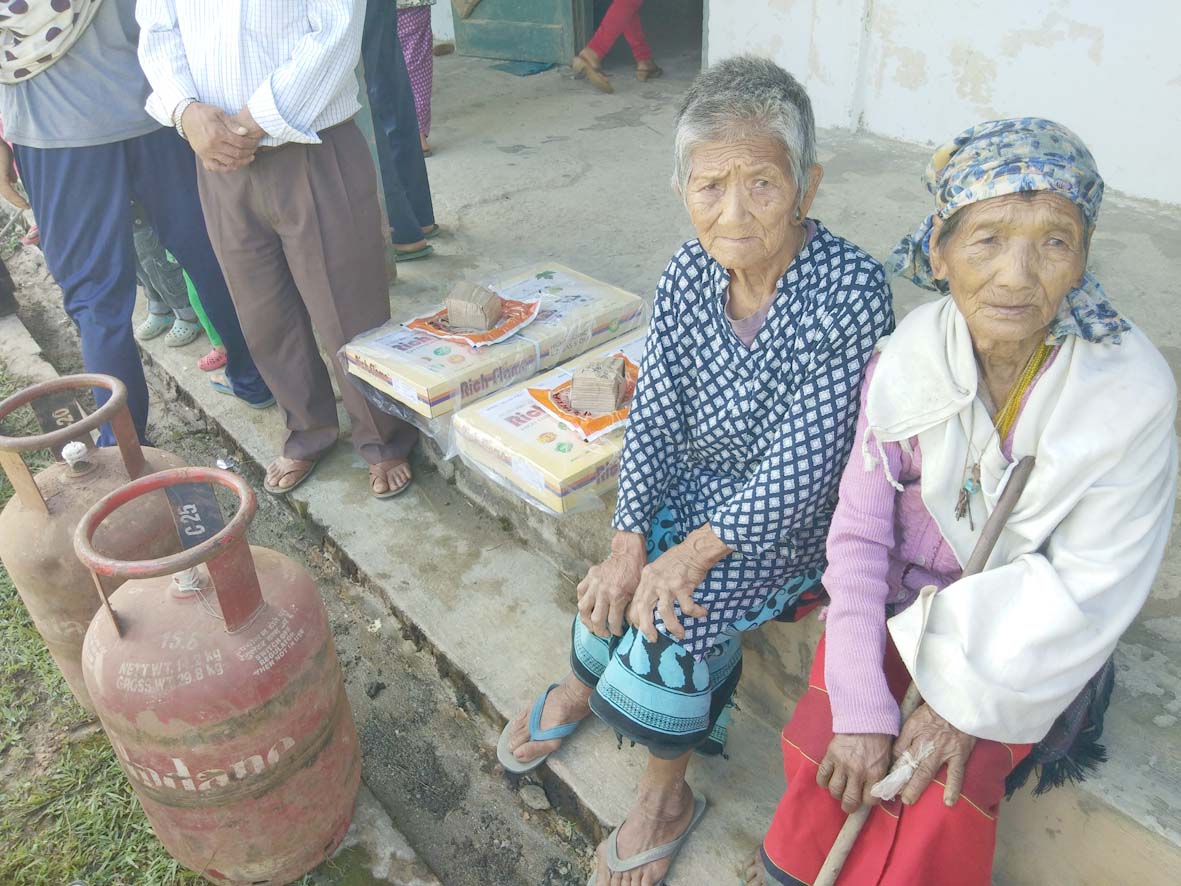 The election department gave a demonstration on the use of EVM and VVPAT.
The district legal services authority provided legal awareness on child rights, domestic violence, motor accident claim tribunal, victim compensation, etc.
Deputy Commissioner Danish Ashraf, who inaugurated the programme, also interacted with the departmental officials. At the counter of the agriculture department, the DC handed over soil health cards to the farmers.
In the capital complex, 21 departments provided government services during the sarkar aapke dwar programme organised by the administration at the government higher secondary school in Ganga village.
In what was a first in the Northeast, Deputy Commissioner Prince Dhawan handed over smart ration cards (SRCs) to the beneficiaries at the counter of the food & civil supplies department. Altogether 220 SRCs were issued during the programme.
Dhawan also handed out documents like digitally generated STCs, PRCs, LPCs and marriage certificates to the beneficiaries.
He informed that the 4th sarkar aap ke dwaar camp would be held at Lekhi village, Naharlagun, in the first week of October, the 5th camp would be held at Jullang village in the first week of November, and the 6th camp would be held at Chimpu, Itanagar, in the first week of December.
Various departments provided government services including issuance of forms for new electrical connections, water connections, Aadhaar enrollment, e-ILPs, trading licences, renewal of arms licences, distribution of items under Ujjwala scheme, new accounts' opening, passport verification, health check-up, and awareness programmes on domestic violence, consumer rights, disaster management, sanitation, and legal matters.
In Lower Subansiri district, 23 departments participated in the first jan sunwai sammelan held at Deed village on Friday.
The horticulture department distributed farming tools to 100 beneficiaries and also provided 150 new registration forms to farmers. The district food & civil supplies office distributed free LPG connections to seven beneficiaries under the Pradhan Mantri Ujjawala Yojana.
Forms were also issued for 200 new LPG connections and 147 for ration card renewal.
Ninety-seven beneficiaries were enrolled for various schemes under the women & child development department. The education, disaster management, transport, textile & dandicrafts, PHE, animal husbandry & veterinary departments, the APEDA, the DRDA and the District Health Society also offered services to the people during the programme.
Earlier, the programme was inaugurated by gaon buri Neelam Yania in the presence of Deputy Commissioner Chukhu Takar and other government officers. (DIPROs)