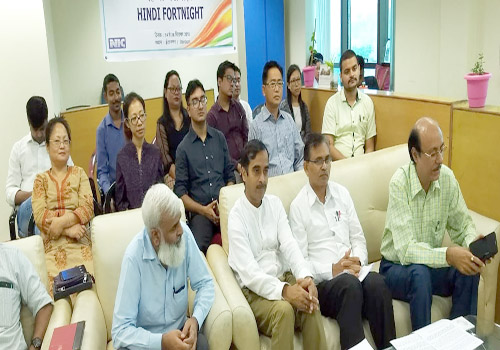 ITANAGAR, Sep 28: The five-day 'Hindi fortnight' celebration ended at the National Informatics Centre (NIC) here on Friday.
Every year Hindi fortnight is celebrated by the central government departments to encourage the use of Hindi among the employees, and to promote its official use in day-to-day matters.
The main event here was organised on 27 September, during which Dr Sriprakash from the Regional Ayurveda Research Centre here enumerated the rules and regulations issued by the department of official language.
He also spoke about the constitutional protection given to Hindi, and various constitutional clauses related to official work.
Oral and written competitions were organized as part of the celebration. Several of the district's officers participated in the programme through video-conference with great enthusiasm.
At the conclusion of the celebration, State Informatics Officer Saibal Sarkar urged all the NIC officers to maximize the use of Hindi in official matters and correspondences.