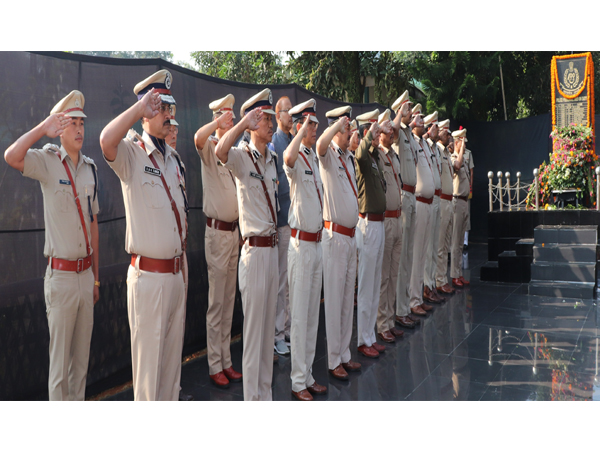 BANDERDEWA, Oct 21: The Arunachal Pradesh Police (APP) on Sunday observed the Police Commemoration Day, here at the parade ground of the Police Training Centre (PTC) on Sunday.
Top police officials of the state police took part in the ceremony and paid homage to the police martyrs.
Addressing the gathering, Director General of Police (DGP) SBK Singh said that the day is observed to remember the heroic efforts, patriotism and devotion of the police force.
"On this day, we remember our martyrs and their families for their supreme sacrifice and we pay rich tribute to them," said the DGP.
He informed that in the past, police personnel were responsible for manning 2500 mile long border of India with Tibet (now China).
"On 20th October 1959, three reconnaissance parties were launched for Hot Spring in preparation of further movement of Indian expedition, which was on its way to Lank La in Jammu and Kashmir. But out of three one team did not return. In the early morning of 21st October 1959, all available police personnel were mobilized to search the team. But the Chinese army opened fired and threw grenades on the Indian Police search team. As a result, 10 brave police personnel attained martyrdom. As a mark of respect, the Police Commemoration Day parade is observed every year on 21st October since 1960," the DGP informed.
The 'Shahidon ke liye Sammaan' parade on Sunday was led by Deputy Superintendent of Police Dusu Kaling.
The DGP also read out the names of police personnel of different police organizations who had sacrificed their lives in the line of duty.
Later, senior police officers and representatives of all ranks of Arunachal Pradesh Police offered wreath to the martyrs' memorials.
Rank and file of the state police and officers of PTC, including Principal Surendra Choudhary, few retired police officers, etc were present on the occasion.