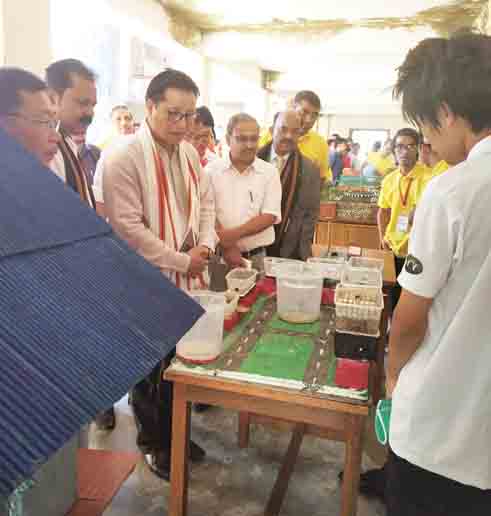 ITANAGAR, Nov 1: A two-day technical event titled 'Technovation V 2.0', aimed at encouraging and motivating the students of polytechnic colleges across the state, began at Rajiv Gandhi Government Polytechnic College (RGGPC) here on Thursday.
In his inaugural address, Higher & Technical Education Director Dr Tayek Talom said: "Engineers with human values are the need of the hour, and the future of India lies in the hands of the younger generation."
He urged the students to take full advantage of the programme and actively participate in all the activities.
RGGPC Principal Dr AK Tripathy said next year's 'Technovation' would be even bigger and all the polytechnic colleges from the Northeast states would be invited.
'Technovation V 2.0' is the first of its kind in the state, he said.
The event's chief coordinator Corinna Mum Norbu and organizing committee member Lipi Karso Ete also spoke.
The dignitaries attending the inaugural function visited the exhibition stalls displaying different models created by the students on waste management, low-cost eco-friendly solutions, etc, besides on solving real-life crises in structure-building.
In the afternoon, various departmental events like Hunt 'o' Bug (CSE), Wizards of words (EEE), Name it (TTM), Technoquiz (CSE), card structure modelling (CE), Dream and film (TTM), etc, and inter-departmental events were held.
Students from Itanagar, Namsai, Roing and Dirang polytechnic institutes are participating in the event, which is organized by the RGGPC and sponsored by the Arunachal Pradesh State Council for Technical Education and other government and private agencies.